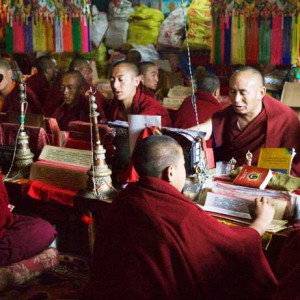 Materials for Practicing the Kalachakra Path
Within the Jonang Tradition there are a treasure trove of practices designed to help you achieve realisations on the Kalachakra Path. In an effort to transmit this rich lineage to the world, we have compiled here a selection of practice texts which you can use to familiarise yourself with different aspects of the path.
Supplications
By Kyabjé Lama Lobsang Trinlé
The short and long name mantras which can be recited to strengthen one's connection with Khentrul Rinpoché.
Disclaimer
This repository includes materials at various stages of development. Due to the massive amount of texts that need to be translated, we have decided to include draft translations and unedited works. It is our hope that this will inspire members of our community to get involved to help us refine the material and thereby preserve the rich wisdom of this tradition. If you would like to volunteer your time, please take a few moments to fill out our volunteer form.
Restricted Materials
In accordance with tradition, some materials in this repository are restricted to practitioners who have received the necessary level of empowerment. If you attempt to access a restricted text, you will be prompted to login with a username and password. If you do not already have a username and password, you will need to fill out a short form to request a user.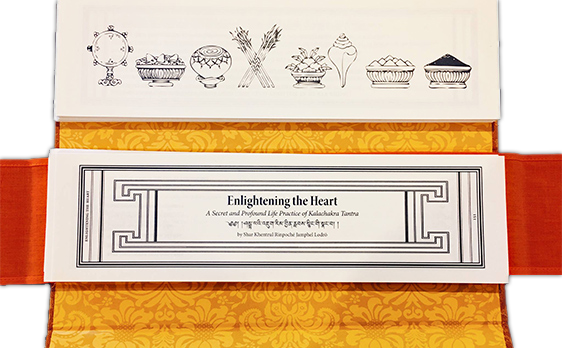 If you prefer printed versions of these practices you can find many of them compiled in the specially made Tibetan-style pratice books available on the Rimé Institute website.