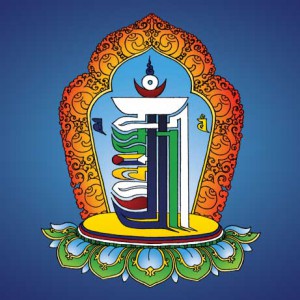 How to Study the Path of the Glorious Kalachakra Tantra
The Kalachakra Tantra is renowned for being the most complete and clear presentation of the Buddha's esoteric teachings. Due to its sheer complexity however, beginners can often feel overwhelmed. To help simplify the intricacy of these tantric teachings and unlock the unparalleled wisdom of this profound system, this online repository offers a place to access a range of texts, teachings and articles.
The primary texts currently used as the basis for studying the Kalachakra Tantra are the abridged Shri Kalachakra written by Kalki Manjushri Yashas and its commentary The Stainless Light by Kalki Pundarika. Both texts consist of five chapters, detailing three levels of reality: the Outer, the Inner, and the Enlightened Other. In keeping with this traditional structure, this repository has been organised into the following sections:
Disclaimer
This repository includes materials at various stages of development. Due to the massive amount of texts that need to be translated, we have decided to include draft translations and unedited works. It is our hope that this will inspire members of our community to get involved to help us refine the material and thereby preserve the rich wisdom of this tradition. If you would like to volunteer your time, please take a few moments to fill out our volunteer form.
Restricted Materials
In accordance with tradition, some materials in this repository are restricted to practitioners who have received the necessary level of empowerment. If you attempt to access a restricted text, you will be prompted to login with a username and password. If you do not already have a username and password, you will need to fill out a short form to request a user.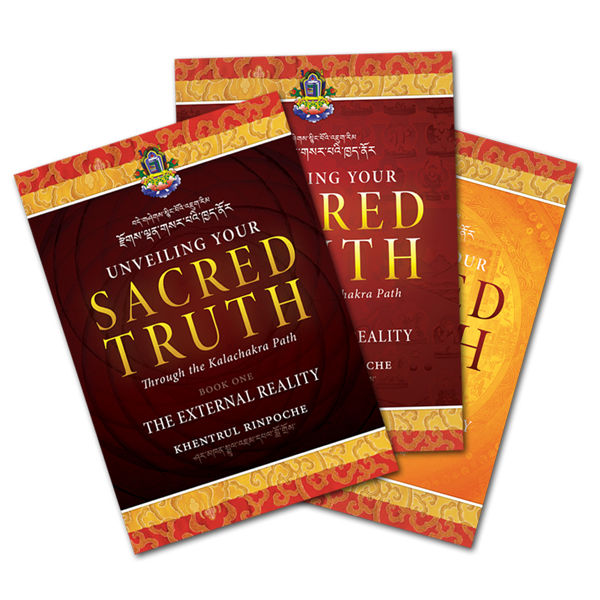 Find detailed commentaries on the complete Kalachakra Path in Khentrul Rinpoché's three-volume set "Unveiling your Sacred Truth".