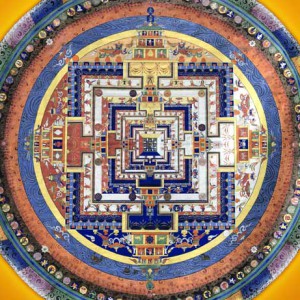 The Empowerments that Ripen the Mind
Kalachakra empowerments act as the cause for ripening the mind and actualising the Kalachakra Path. This section contains material on how to prepare for and receive these empowerments, enabling greater confidence and understanding to maximise the blessings of Kalachakra in your mind.
Root Text
By Kalki Manjushri Yashas and Jetsun Taranatha
This text contains verses from the third chapter of the Abridged Tantra in which Manjushri Yashas describes the procedures for entering into the Kalachakra Mandala through Tantric Empowerment. This process authorises a tantric practitioner to engage in the practices detailed in later chapters. This essential summary was composed with verses extracted from the Jonang translation created by Kunkhyen Dolpopa and his students and later arranged by Jetsun Taranatha.
---
Supplementary Materials
Devotion and the Vajra Master
By Khentrul Rinpoché Jamphel Lodrö
In this two-part series, Rinpoché discusses the importance of relying on authentic lineage masters and how to practice devotion towards them.
Receiving Empowerments
By Khentrul Rinpoché Jamphel Lodrö
In this two-part teaching, Rinpoché addresses the many common misconceptions preventing students from fully engaging with the Kalachakra Teachings. He also provides his own personal approach for how to work skilfully with the extraordinary wisdom presented in this system.
Disclaimer
This repository includes materials at various stages of development. Due to the massive amount of texts that need to be translated, we have decided to include draft translations and unedited works. It is our hope that this will inspire members of our community to get involved to help us refine the material and thereby preserve the rich wisdom of this tradition. If you would like to volunteer your time, please take a few moments to fill out our volunteer form.
Restricted Materials
In accordance with tradition, some materials in this repository are restricted to practitioners who have received the necessary level of empowerment. If you attempt to access a restricted text, you will be prompted to login with a username and password. If you do not already have a username and password, you will need to fill out a short form to request a user.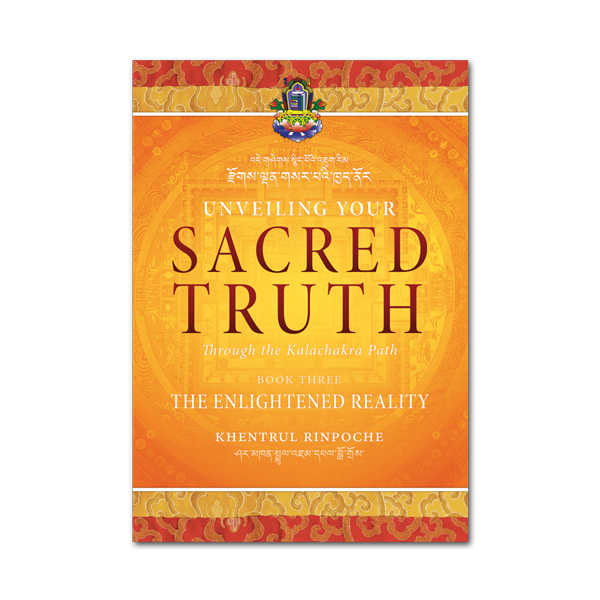 Find detailed commentaries on the "Enlightened Reality of Kalachakra" in Book Three of Unveiling Your Sacred Truth.