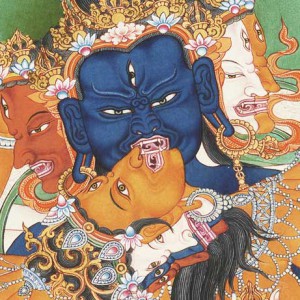 The Methods for Practicing Kalachakra
Within this section you will find material presenting the two stages of the Kalachakra Path. Through familiarisation with the Generation Stage, the mind can be purified to bring you closer to your ultimate nature. Then, through the Completion Stage, working with the subtle body enables the attainment of enlightenment within a single lifetime.
Root Text
By Kalki Manjushri Yashas and Jetsun Taranatha
This text contains verses from the fourth chapter of the Abridged Tantra in which Manjushri Yashas presents the profound path of the Kalachakra Generation and Completion stages. These methods are used to accomplish the realisation of Immutable Bliss, which is the cause for actualising the state of a fully enlightened Buddha within a single lifetime. This essential summary was composed with verses extracted from the Jonang translation created by Kunkhyen Dolpopa and his students and later arranged by Jetsun Taranatha.
---
Supplementary Materials
The Preliminaries to Kalachakra Practice
The Six Vajra Yogas of the Kalachakra Completion Stage
By Kyabjé Lama Lobsang Trinlé
In this short text, Lama Lutrin lays out the essential sequence of practice for accomplishing Buddhahood in one lifetime through the Six Branched Yoga of the Kalachakra Tantra.
Disclaimer
This repository includes materials at various stages of development. Due to the massive amount of texts that need to be translated, we have decided to include draft translations and unedited works. It is our hope that this will inspire members of our community to get involved to help us refine the material and thereby preserve the rich wisdom of this tradition. If you would like to volunteer your time, please take a few moments to fill out our volunteer form.
Restricted Materials
In accordance with tradition, some materials in this repository are restricted to practitioners who have received the necessary level of empowerment. If you attempt to access a restricted text, you will be prompted to login with a username and password. If you do not already have a username and password, you will need to fill out a short form to request a user.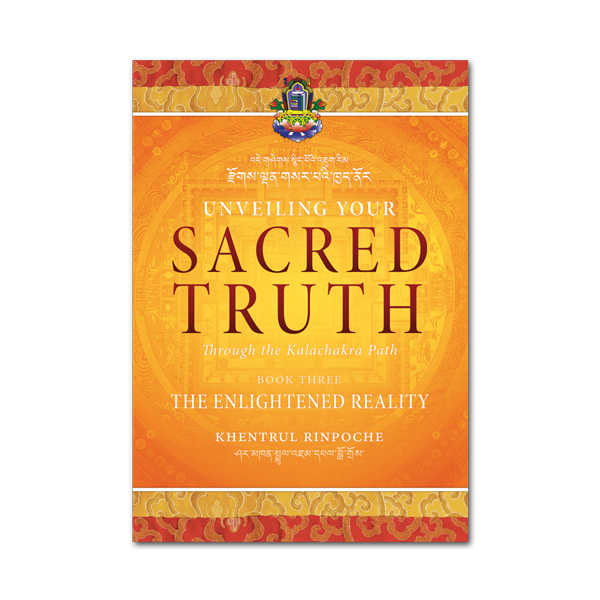 Find detailed commentaries on the "Enlightened Reality of Kalachakra" in Book Three of Unveiling Your Sacred Truth.